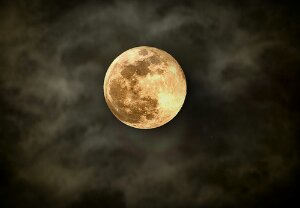 My team at Syncapse just wrapped up a great trip to Austin for this year's SXSW interactive festival. I moderated a discussion on Facebook Graph Search, and we met with several customers and friends from around the country. Since my last SXSW trip seven years ago, it felt like attendance grew fivefold.
The highlight of my SXSW experience was Chris Anderson's interview with Elon Musk, founder of SpaceX, co-founder of Tesla Motors and PayPal, and chairman of SolarCity. Anderson probed a wide range of topics, including Musk's entrepreneurial ambitions in space exploration, solar power and transportation innovation — even battling New York Times auto critics in the court of public opinion. 
Without a doubt, Musk's intelligence, confidence and ambition is superhuman. He shared a few perspectives and gems of wisdom that stuck with me. 
China and commoditization. When asked about solar panel production, Musk underscored a larger lesson: Don't compete with China on a commodity product. Placing big bets. It's fine to gamble – as long as you're the house.
Reusability. Rockets need to become reusable —  a big problem Musk is working on. Without reusability, space travel will be prohibitively expensive and unsustainable. Provided the sun is expanding, space travel will become necessary for survival of the human race. To me, this statement had metaphorical undertones: We need a lot more reusability in our everyday thinking and way of life.
Advice from physics. When asked what was the best advice he's received, Musk didn't cite a specific instance or person. Instead, he described his undergraduate training in physics. That training provided a framework for solving problems, especially complex and counterintuitive ones.
Education. When asked about the state of education, Musk responded that education is not working. Most obvious is the grade-school system where everyone pursues the same subjects, in the same way, and at the same pace, like an assembly line. Instead, education should be adaptive to allow students to pursue different subjects at their own optimal pace.
Inspiring people. Who is among the most inspirational? According to Musk: a number of deceased innovators, but especially Ben Franklin. Musk emphasized that Franklin aimed to solve problems in a diversity of areas, and he seemed like a nice guy. 
Travel to Mars. "I'd like to die on Mars, just not on impact."
These perspectives are wide-ranging and some (like rocket reusability) not necessarily practical to most people's everyday lives. However, they collectively underscore a drive to think really big, and pursue solutions to problems with purpose and critical thinking. 
That is incredibly inspiring to me.
(Photo: Jerome Cha)