When you think of paddles, you think of scenic outdoors while traveling efficiently and elegantly through water. Though this is a different sort of paddling trip. 🙂
Last weekend, I ordered online a paddle for my ocean kayak, and it was shipped via USPS Priority Mail 1-Day.
I'm not an efficiency expert. I don't know much about shipping and logistics. Yet the route my paddle took just doesn't look right. At four days (and counting), the delivery didn't meet the "1-Day" promise.
Here's a screenshot of  my paddle's tracking information, posted online by USPS: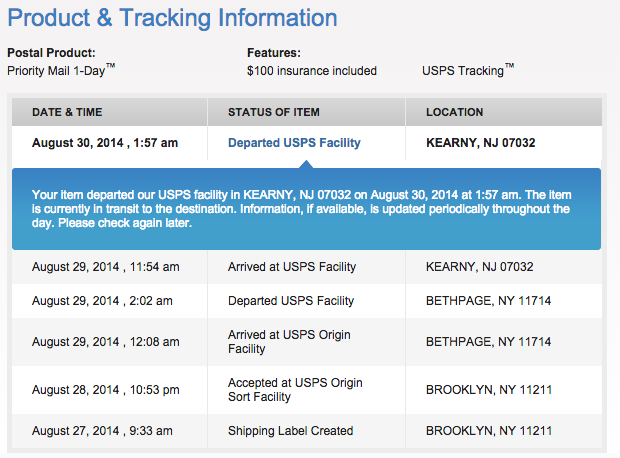 USPS Scenic Route: 113 Miles
I plotted a likely route on Google Maps, given all the recorded stops. It started at a warehouse in Brooklyn, NY; then went East to Bethpage on Long Island; then West through the Bronx and across the George Washington Bridge to New Jersey; then South on the New Jersey Turnpike to reach Kearny; then Northeast through New York City to Westchester, where I live.
Direct Route: 21.5 Miles
Conversely, I plotted the paddle's trip if it went directly from Brooklyn to its final destination.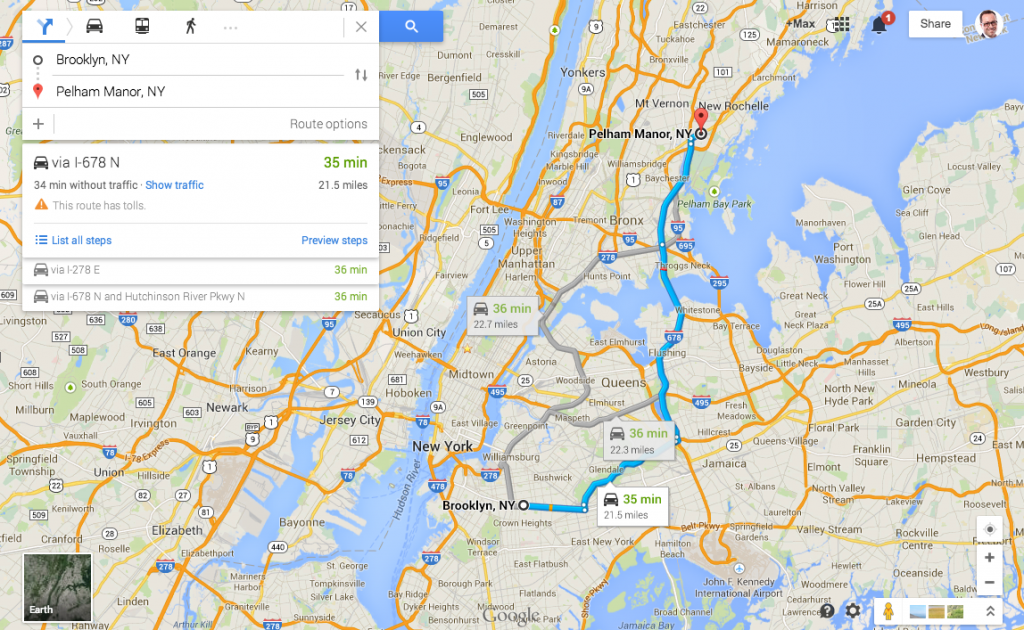 I'm sure there's a great reason why my paddle had to travel more than five times the distance it needed to over the course of several days. A shipping algorithm probably linked various established routes that would get it where it needed to go as cost-effectively as possible.
But if I'd known that, I would have driven 35 minutes to the Brooklyn warehouse to pick up the paddle myself. I'd be out kayaking with my son now on this gorgeous Labor Day weekend. Instead, I'm writing about the prolonged scenic route it took through the New York City metropolitan area.
Regional shipping algorithms should factor in unwieldy routes and give receivers the option of picking up items at closer points.
Modern world  problems. 🙂
Photo: Antoine Gady