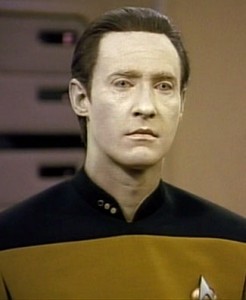 My wife and I share the same birthday. For our latest birthday, I bought her and myself FitBit Flex wristbands and a FitBit Aria smart scale to measure our daily activity, calories burned, sleep patterns and weight.
The Flex uses an accelerometer to measure everything but weight, and it syncs data wirelessly to the Fitbit online dashboard. The Aria, which tracks weight and body fat, syncs data wirelessly as well. It's an impressive system for passively (and accurately enough) measuring and viewing key lifestyle and health metrics.
So far, I've learned that when these metrics track automatically, and are simply presented to you in context of personal goals and daily progress, it makes it difficult to ignore them, fudge or cheat. Sharing your key metrics and progress with your spouse or friends, which Fitbit enables, makes ignoring or cheating even harder, and induces competition. There are also smart phone apps, a food plan and badges. I'm making steady progress toward my goal of losing 15 pounds and (hopefully) keeping it off.
While I'm having success and fun with the Fitbit, the revelation for me was the larger potential benefit of wearable, unobtrusive, and passive behavioral tracking for personal management and optimization. As a marketer, I'm a strong believer in passive observation and tracking of large data sets to get closer to truth about consumer behavior. Self-reporting is important, but it has flaws and is usually abused — often as part of marketing research surveys and focus groups. While passive behavioral data collection for marketers is powerful, the downside is that most big advances have focused on selfishly helping marketers — not individual people.
Amid growing awareness among consumers about how their personal data is tracked and used by businesses to sell them more stuff, we are entering fertile ground to introduce innovations that help individuals manage their own data to improve their lives. Consumers' experience with their own data should go far beyond preventing companies from using that data for financial gain. The benefits to consumers also should take them far beyond blocking browser cookies to prevent irrelevant ads or obtrusive retargeting.
Of course, there is a huge opportunity to sell personal data management services directly to consumers as standalone products to help them improve their lives — such as with the Fitbit. Indeed there are many others, like Netflix in the video entertainment business, or PersonalCapital in the personal finance category. But there also lies a huge opportunity for other marketers in all sorts of categories. Instead of exploiting personal data for their own purposes, marketers should begin to think more about how to introduce new optimization services that create value and fortify the brand experience.
Privacy protection is foundational, but the next level up in the hierarchy of personal data is optimization. Marketers should seize this opportunity.
What personal data optimization services and brands help you live your life better? Let me know in the comments below.
P.S.: I enjoyed a talk by John Hagel at Columbia University where he described "collaborative marketing" in the age of the "attention economy." Personal data optimization falls into one of his three pillars: Assist. "The most powerful way to attract people is to be as helpful and engaging with them as possible – this requires a deep understanding of the various contexts in which people might use your products and a willingness to "co-create" products with customers."