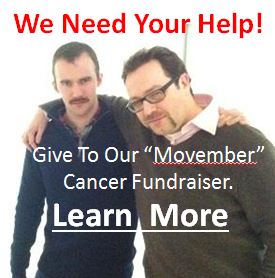 I'm not sporting this nasty truck-driver mo' for nothing.
Please donate to my Movember campaign. Time is running out.
Visit my Movember page to DONATE NOW.
Even $5 would help!
PS: My uncle died a few years ago from prostate cancer.
I suppose I may be at risk at well, thanks to genetics.
He urged me to be aware and get tested early and often.