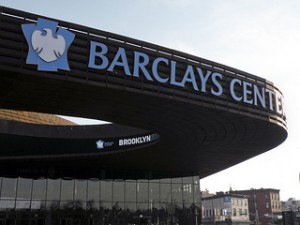 Michael Cronan, a San Francisco-based graphic designer and marketing executive who placed his stamp on popular culture when he created the brand names TiVo and Kindle, died on Tuesday.
Mr. Cronan had a storied career, and it shows in his various obituaries. But it was the final passage of the New York Times obituary that resonated with me:
For all his devotion to marketing and branding, Mr. Cronan felt that sometimes the demands of commerce went too far, as in the often-changing corporate names attached to sports stadiums and concert halls.

"There was a time in American life where going to a sporting event or a concert was sort of magical, because a lot of these places had these fun names," he told The Denver Post in 2010. "But these days, with the amount of people craving advertising exposure, the sponsors have found a way to sell everything. They're selling our nostalgia, and it's sad."
Shouldn't some parts of our lives and attention be off-limits from corporate intrusion?
(Photo: MattBritt00)