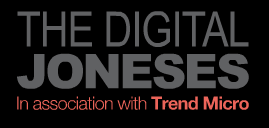 Connected devices are prone to security threats, bloatware and performance degradation.
You have to work just to stand still. And each additional device means additional monitoring and maintenance!
My biggest vulnerabilities? Whether laptops or smart phones, I tend to download and sample lots of software and apps, and then multitask frequently. That results in frequent performance issues that periodically force me to conduct wholesale purges of software, apps and files — even system resets.
While there's no silver bullet for digital security and performance health, Trend Micro just released its Putting An End To Digital Clutter guide. It is part of Trend Micro's Digital Joneses Study, a year-long project that brings together bloggers and their families (like mine) to "examine issues affecting individual members of a modern, digitally-connected household."
Here are tips from the guide to boost performance and reduce security risks:
Cleanse Your Computers 
Clear your browser's cache.
Uninstall programs you don't even use.
Regularly empty the Recycle Bin and Temporary Internet Files folder.
Avoid hoarding programs.
Regularly run software updates.
Cleanse Your Mobile Devices 
Delete unwanted or unused apps to maximize limited computing power and memory.
Maximize your mobile device's security settings with strong passwords.
Tidy Up Your Social Network Footprints
Streamline your contact list.
Check your privacy settings.
Remove rogue apps from your account.
Clean up your posts and photo albums.
Manage Your Content & Passwords
Use a third-party online back-up service to protect your data.
Use different and strong passwords for different online services, and consider a password manager.
Lastly, while not included in the guide, one best practice that many disregard (and software and hardware vendors rarely surface) is to restart your digital devices periodically (daily, if use them daily). Performance tends to rapidly degrade on devices that remain on for extended periods, and restarting will recalibrate them. Restarting also activates software update cycles.
Download the guide and check out other resources for Internet security at Trend Micro's family safety microsite.
Disclosure: The Digital Joneses Study will occasionally include loaned gadgets and licenses to various Trend Micro security softwares. I'm now testing out various Trend Micro softwares on an Asus ultrabook.