Hello, I'm Max Kalehoff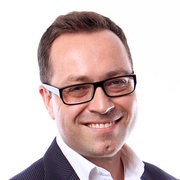 Insights on marketing, tech and life…
I work in marketing in the marketing-technology and social media industries. This blog is my ongoing take on marketing, technology and life. I'm married with two young kids, so I frequently explore home and parenting issues. As an aside, I've learned more useful lessons from parenting than anywhere else in the world.
You should sign up to receive my stories because they're entertaining and useful.
Do you want to know more?
I'm an expert a student in new marketing and media, with experience in revenue generation, customer acquisition and reputation building for early startups and midstage companies. I now work at Syncapse, a social marketing technology platform for large global enterprises. I joined Syncapse when it acquired our advertising startup, Clickable. I've also held marketing leadership roles at Nielsen Online (when it acquired our startup BuzzMetrics) and comScore (when it acquired Media Metrix). I've also worked as a sailboat charter captain and cook. I live in Pelham, NY, with my wife Laura, and we raise two young kids. I'm a co-host of Cast Of Dads, the "mother of all daddy podcasts." I like sailing, cooking and gardening with my family. My professional resume is on LinkedIn, and you can contact me here.
Hop on the ride!