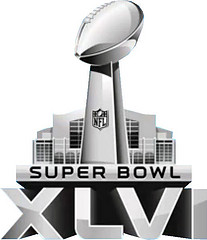 Since 1999, I've found myself in digital advertising analysis around the Super Bowl.
At Media Metrix and comScore, we focused on website traffic.
At Nielsen BuzzMetrics (aka NM Incite), we focused on blog buzz.
Now at Clickale, for Super Bowl XLVI, we focused on integration of TV ads with Facebook, Twitter and YouTube.
Interestingly, our analysis revealed that three-quarters of Super Bowl ads were available, predominantly on YouTube, by the Friday before the big game.
Also of note, advertisers are scattered as they visibly connect their ads to a range of websites and social channels, interwoven in infinite ways.
The mandate for marketers? More than ever, they must carefully orchestrate diversifying digital and social channels within their overall campaigns in order to drive customer acquisition, engagement and overall brand health.
Read the full analysis on the Clickable blog.
P.S. I participated in the Wharton Future of Advertising Super Bowl Tweet Meet. See the aggregated Super Bowl tweets of 35 smart people in advertising.