Last week Forrester Research published a report criticizing Facebook for its shortcomings to marketers. It was countered quickly by many leaders and journalists in the marketing community, who criticized the analysis, methodology and tone — such as fellow Spinster Joseph Jaffe, Matt Owen of Econsultancy, Andrea Huspeni in Entrepreneur, and Rick Munarriz in USA Today, among others.
Contrary to the Forrester report, the fact is that marketers are placing more faith and
investment in the world's largest social networking platform. This was evidenced most recently by Facebook's strong quarterly earnings report. I also see continued growth in Facebook advertising spend among my company's clients. These are not one-off blips. They are undeniable indicators of positive momentum happening right now.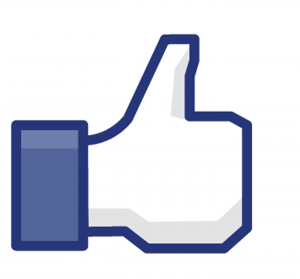 I'd like to go further and offer some additional reasons why marketers should continue to invest and place confidence in Facebook. It is important to disclose that I work at a Facebook Strategic Preferred Marketing Developer (sPMD). While I have a vested interest in the success of the Facebook platform, my role has also provided me a deep understanding of Facebook's actions and commitment to marketer success.
Here are four key areas that exemplify Facebook's ongoing commitment to, and progress toward, making marketers successful:
Priority on marketing outcome. Facebook is clear: Social metrics like Fan growth, Likes and Shares are important, but they are a means to an outcome. Ultimately, marketing outcomes matter — like, for example, moving products off of shelves. What's important is effecting real marketing objectives and delivering performance measurements.
Targeting innovation. Facebook is steadily advancing what has become the world's most sophisticated audience targeting system. In addition to its standard targeting capabilities, it continues to invest in third-party data partnerships and experiments with companies like Datalogix, Axciom and Epsilon. It also continues to develop and collaborate with marketers on more sophisticated solutions for integrating CRM databases, as well as retargeting audiences across websites and mobile apps.
Simplification. Facebook admitted it made advertising too complicated. It's solving that problem by simplifying workflow and investing in solutions that address specific marketing objectives like brand awareness, in-store sales, online sales and mobile connections. Moreover, it continues to invest in its measurement and attribution solutions directly against those objectives.
Marketing partners. Facebook will not, and cannot, build everything. As demonstrated by its sPMD program, it will build a global platform with core differentiators, and then work with partners to extend the platform to solve marketers' real challenges — whether they be very advanced, or specialized in niche verticals. Driving investment in specialized, advanced partners means driving investment in marketers' success.
To conclude, Facebook has scale where most everyone spends their day, on every device. In doing so, it provides marketers with the ability to reach micro segments at scale, within a deeply engaged environment that can influence people's perceptions and behaviors. Marketers are experiencing successes with Facebook, and the hard proof lies in their increasing investment in the platform.
Sure, Facebook is imperfect. Social marketing is hard, and we're still figuring it out. Facebook, its partners and marketer clients must continue working together to raise the bar. As a vested participant in this journey, I can assure you: We are all committed to marketer success.
This essay also ran in MediaPost.