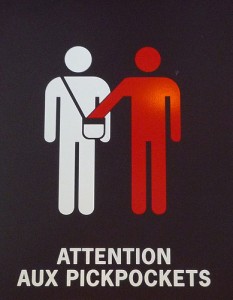 As part  of the Digital Joneses Study, Trend Micro provided our family with $200 in American Express gift cards to spend online for the holidays. (My family is participating in this year-long program, which brings together bloggers and their families to "examine issues affecting individual members of a modern, digitally-connected household.)
In this project, Trend Micro's guidance was to spend our gift cards any way we chose, but to try and select e-commerce sites that were more niche — implying that fraud and security concerns may be higher. In other words, avoid familiar sites like Amazon.com, BestBuy.com, or Walmart.com.
Given my appreciation for the holidays and distaste for the intrusion of extreme materialism, I decided to spend my unexpected loot on charity and nonprofit sites. In less than five minutes, I easily exhausted my gift card across three causes I care deeply about:
I've been the victim of offline credit card fraud, whereby my card info and magnetic strip was stolen to create card duplicates. Though I've never been the victim of e-commerce fraud, as far as I'm aware. Still, it pays to be prudent anytime you transact significant amounts of money, or exchange private information, with e-commerce companies.
While I had little fraud concern when transacting with these charity sites, I recommend a few common-sense tips when shopping online at any site:
Pay with a credit card. Credit card companies work hard and have high incentive to protect their customers from fraud. Most cardholder agreements limit your liability for fraud to a few dollars, and you can dispute a charge if there's any problem in the purchase cycle. I use my Costco American Express card because: their customer service is great; they quickly refund fraudulent claims first, then investigate; they double manufacturers' warranties up to a year; and I get an annual cash reward for every dollar I spend on the card. I've even seen some cards starting to offer guaranteed price protection as well. Note that debit cards are not credit cards; they typically don't have the same protections, and link directly into your bank account.
Evaluate independent trust-o-grams. I'm a big supporter of small, independent businesses, who have to work harder to differentiate and compete with the major online retailers. Some independent online stores are affiliated with Amazon or Paypal, which means they tap into these larger e-commerce fulfillment systems and will often extend their shopper policies and guarantees. Some independent online stores also will get certified by various third-party ratings and evaluation services, and display their badges of distinction all over their sites. These are all good signs, but the best verification of trust and reputation are ratings and reviews that are published on completely independent websites like Bizrate, Amazon, PayPal and CNET. The one caveat is the Better Business Bureau, a pay-to-play organization I've found shady and unreliable.
Shop on secure networks. In other words, don't shop online if you're connected via a public wi-fi connection, like at a Starbucks. Shop from your home, business, or secure mobile network.
Review your credit card statement. The protection of online shopping with a credit card is partly dependent on your own ability to spot fraud and billing irregularities. So review every line item.
Use common sense. If a store seems shady, shop somewhere else! There are plenty of options.
Happy shopping!